Well, I decided to do a little searching in Korean, and I came across photos I've never seen before. I've finally realized that if you want the real good photos and the real good news, you have to go to the source in the mother language. I'm going to post these photos in 4 parts:
(Intro)
Part 1: JUNGBONG, the future site of alpine downhill skiing, is a stand-alone venue near the Alpensia cluster for snow and sliding sports.
Part 2: GARIWANG, the mountains surrounding Jungbong.
Part 3: ALPENSIA, the heart of the Alpensia cluster, the site of ski jumping, bobsleigh, skeleton, luge, cross-country skiing and biathlon.
Part 4: GANGNEUNG, the coastal city serving as the heart of the ice cluster for skating sports (skating, hockey, curling)
(First, the Intro:)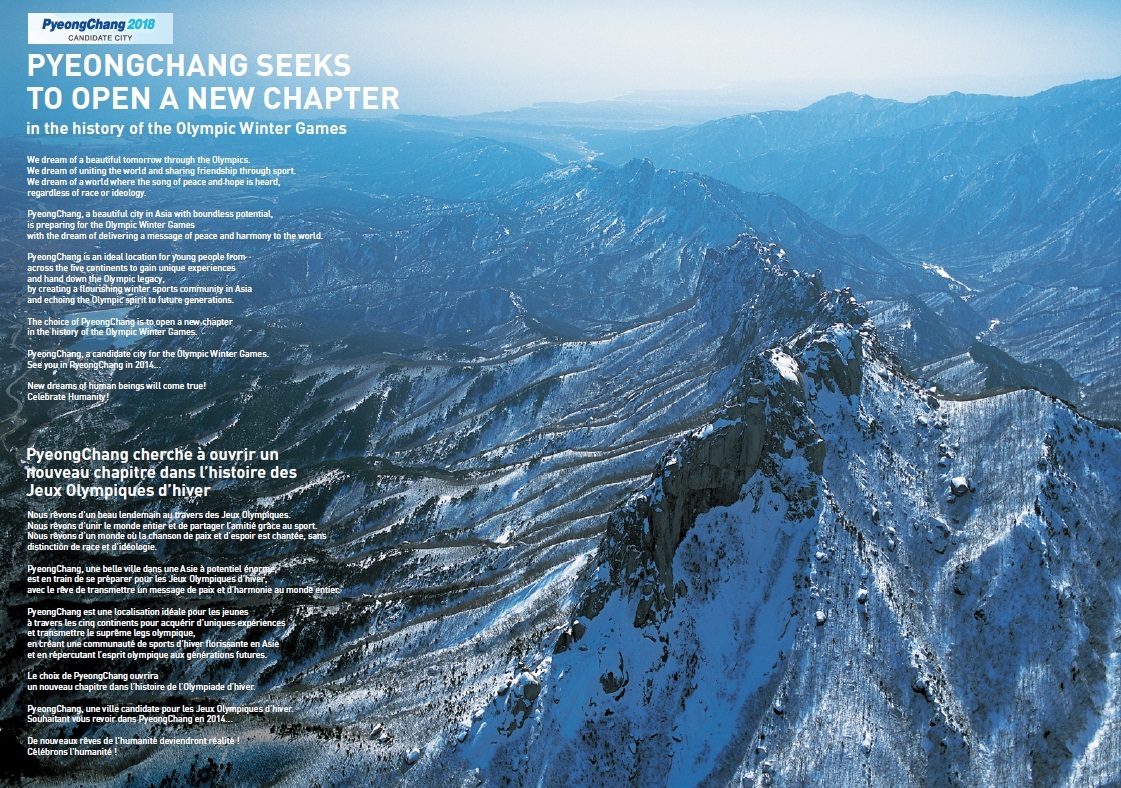 Ok, Part 1, JUNGBONG, for downhill skiing: